BEGINNER TIPS
Part of the struggle begins when you don't have the right tools to support your progress all the way so here are few life hacks that can save up any possible hassle.
Tip # 1: First comes first
Pull out your canvas and take a clear picture of the numbered canvas before starting. This will help retrace any section incase you want to refer.
Tip # 2: water is a saviour

Avoid using the colour directly on the canvas. Mixing it with a small concentration of water before applying can evenly spread the paint across the canvas leaving enough to cover the whole canvas as the paint is thicker and it comes in tiny pods.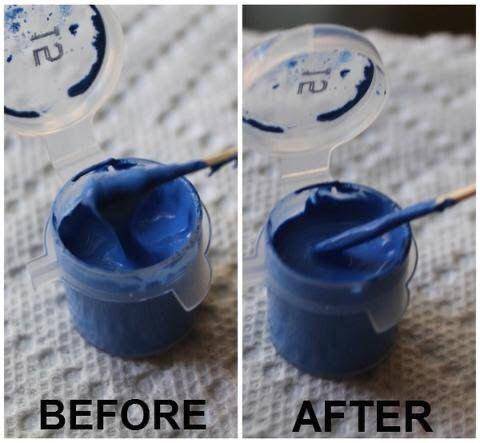 Tip # 3: Hardened Brushes

Acrylic paints are generally thick in texture which makes it dry out faster. If you have left the brushes unattended after use, the paint can dry up into hardening the end of the brush bristles. Save your nails from having to peel it off and simply soak it a few minutes in nail polish remover until the dried up paint-clots loosen up.
Tip # 4: Rag clothe to control flow

Frequent brush cleansing will happen when you switch painting from colour to colour. You would want to make sure just like how the brushes get rinsed well in water, any extra water on the bristle is wiped on a piece of rag clothe instead paper towel. Paper towels aren't durable enough to withstand excess water unlike a rag clothe. It will help you to remove the residuals of the paint from the brush quickly and effectively.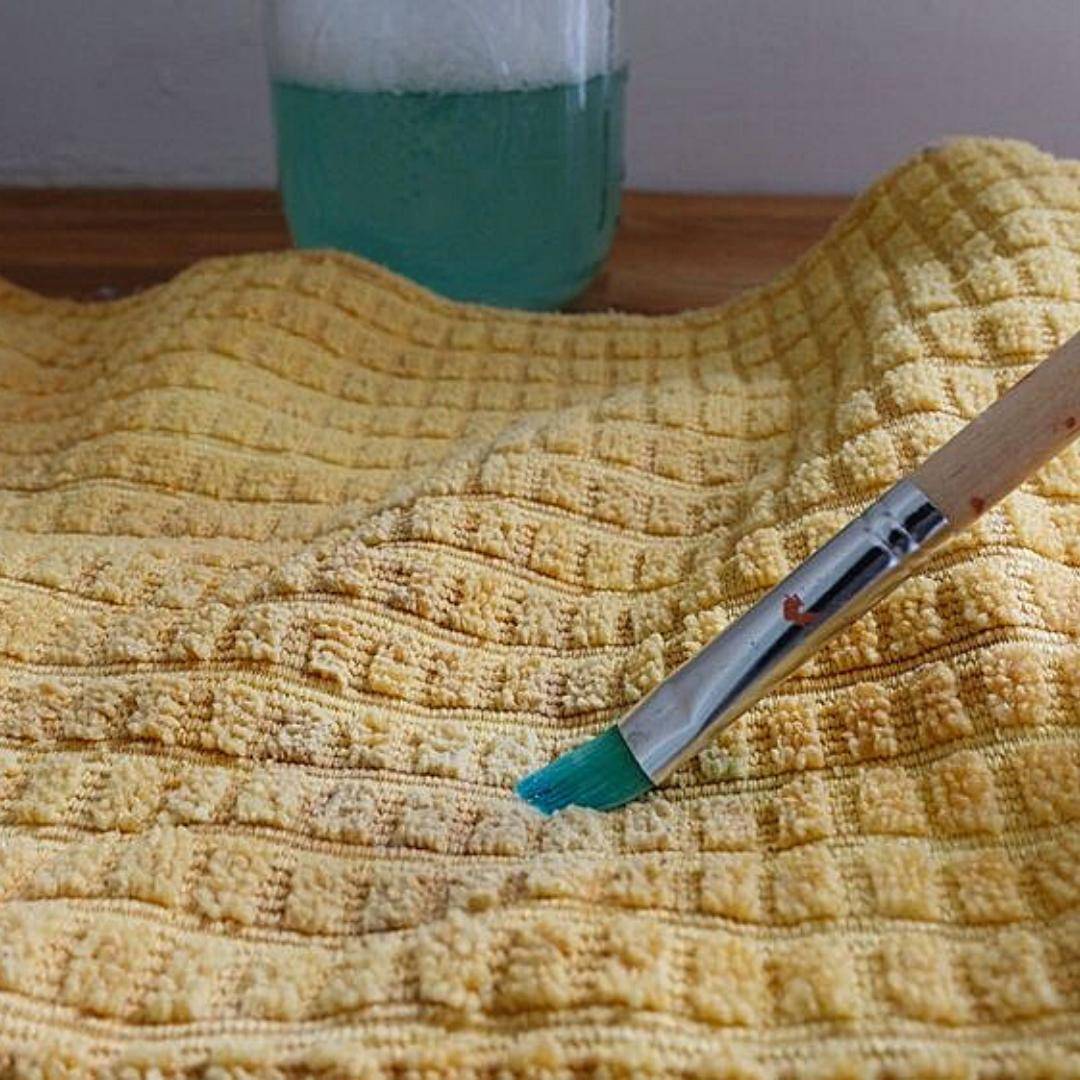 Tip # 5: Be free with your brushes

It takes a little swish swoosh to get familiar with a new tool. Play around with your brushes on a separate linen light coloured clothe piece because you'll be painting on clothe. Create some stroke and curves before you get started on canvas. if you have your own set of brushes then use them instead because the control and comfort it gives you.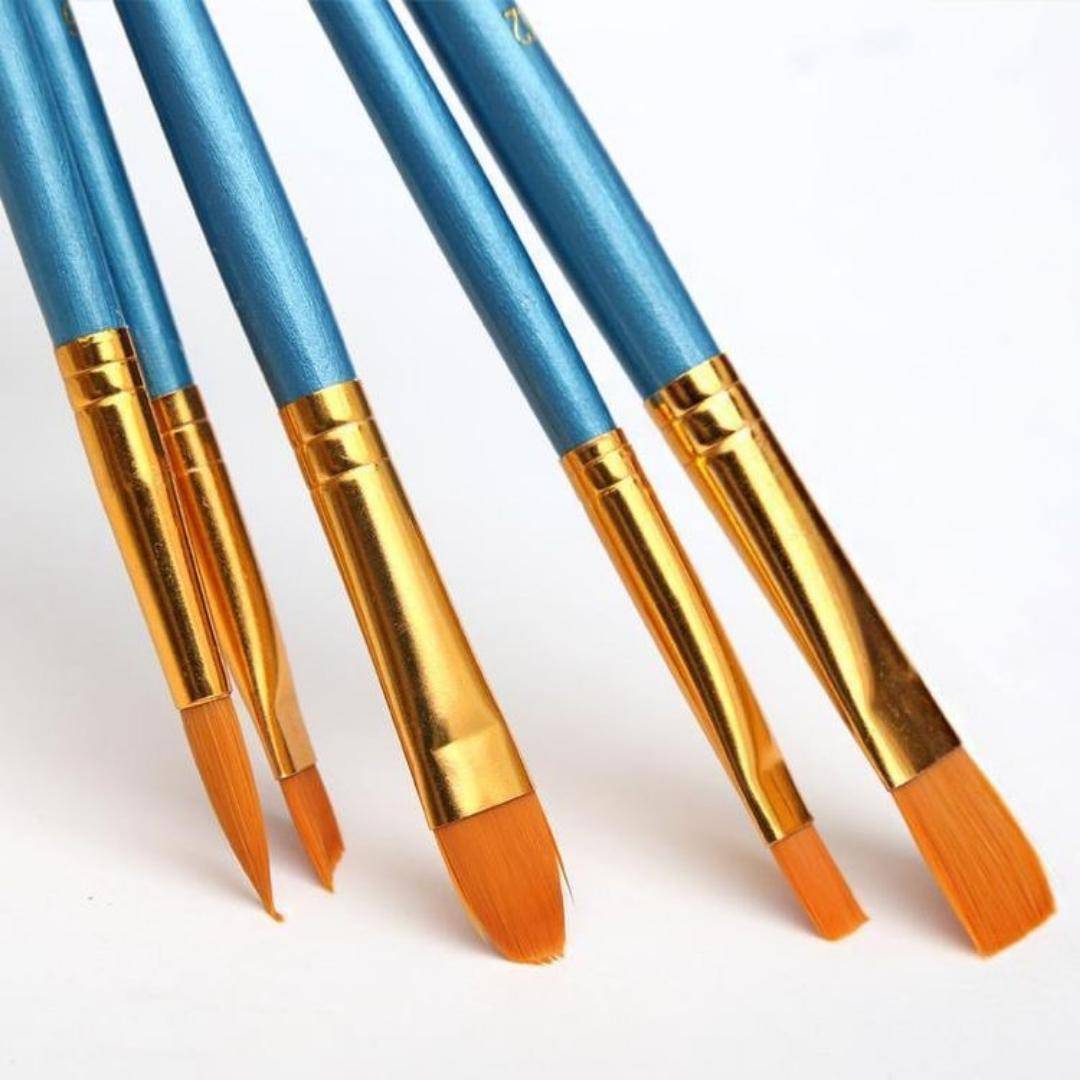 Tip # 6: Art of blending

If you like to give your overall painting an even blended look, overlap the line areas with soft strokes from painted colour over the other near color on the canvas with the help of a clean and dry brush, or you can use your finger as well.
Tip # 7: story behind brushes

All three brushes that come in the kit are of different sizes. Each one has a different job to do. The big, medium and small brush are used for softness, sharpness, and density, similarly for large and small areas depending how you want the finishing looking, you can choose the volume and style of the brush. We also have a 12 pc brush set you can buy separately for a further detailed finishing.
Tip # 8: magic of Gesso translucent

If you are a beginner, you might struggle a bit painting on the canvas, no matter how promising all paint by number kits claim to be to avoid any inconvenience, apply gesso translucent on the surface of the canvas. It will give a slightly matte texture and ready-to-adopt paint touch to the canvas.
All these tips and tricks will be matchless if you aren't emotionally and mentally ready to relax and declutter your mind from a routinal run. Like studies have shown how a flow of motion given full focus into can have your mind at ease and left adrift. A leisure kit that can be a toy and therapeutic tool at the same time.